Toronto Host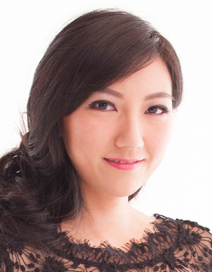 梁子晴 Vincy Leung
Nickname:Vincy bb
Profession:Spine neurologist
Personal motto:No matter what happen, don't give up. Always be positive, keep up the good momentum, and self-cultivation.
Interests:Travel, watching movie, enjoying food
Childhood dream(s):Be a happy and successful person
How did you enter the industry:Participated in Miss Chinese Toronto Pageant 2016.
Favorite singer(s):G.E.M
Favorite book(s):Harry Potter
Favorite food:Cheese Cake
The most perfect day:Tomorrow will be a brand-new day with full of hope. Make today count, and live to the fullest.
Most memorable experience ever:Traveling alone and realized how huge the world is.
First job: Librarian
First performing/hosting experience:Performed piano, silver flute, and ballet dance while in primary school.
The most important person or thing to you:Mommy, daddy, sister
Most desirable traveling destiny(country):Europe
What Fairchild program(s) have you participated at:Miss Chinese Toronto Pageant 2016
What Fairchild program(s) do you participate at now:What's On